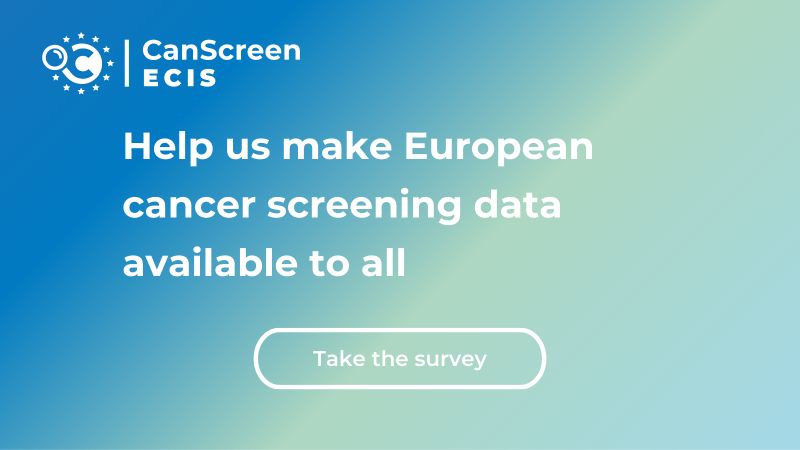 This User Insights Survey is part of the
CanScreen-ECIS
Project (EU4Health programme, Grant Agreement No. 101056947). The project is developing and piloting a new screening data management system to be integrated into the
European Cancer Information System (ECIS)
managed by the European Commission's (EC)
Joint Research Center (JRC)
and improve the quality and coverage of cancer screening programmes in Europe.
The project will integrate performance data from cancer screening programmes in European countries to ECIS with an ultimate objective of empowering the programmes to evaluate their own performance on a continued basis and improve quality. In doing so, the project will refine performance indicators to better compare performance across different settings.
 
This user insights survey is a qualitative study to engage with and gather feedback from civil society and wider stakeholders in the medical professional community (e.g. feedback from patient groups, health professionals, researchers, academia, industry and policymakers) to understand the needs and expectations of the ECIS portal as a repository for data on cancer screening in Europe. The survey consists of a questionnaire to help identify the target end user base and discern the ECIS website capabilities/options with respect to the end user's needs and interests towards contributing to the eventual expansion of the current ECIS website.
You can contribute to the study by participating in the survey (closing 31st of December 2023) or by sharing it within your network.
Deadline to fill-in survey is 31 December 2023.